The 2015 Carlson Survey Software roll-out includes the following improvements:
New command for communicating with Carlson SurvCE data collection in the Carlson Cloud for sending messages, data files, and crew locations;
New command to create offset points along an alignment such as for curb stakeout;
Ability to save status of toolbars and allow migrating toolbar settings between versions;
Added new AFIT special code for making a curve tangent through a series of three curve points;
For Legal Descriptions, added method for reporting with geodetic mean angle and geodetic distances.
Carlson Survey is designed for use for land surveying. It provides a full tool kit for surveyors with everything from network least squares to surface modeling. Users get the ability to work seamlessly between the office and the field and they can establish company-wide design styles to ease and speed their work.
Along with Carlson Survey for 2015, Carlson Software is also releasing the 2015 versions of Carlson Civil, Carlson GIS, and Carlson Hydrology, which, together with Survey, make up the Carlson Civil Suite. Carlson's 2015 release also includes: Carlson Point Cloud, Carlson Field, Carlson Mining, Carlson Construction, Carlson GeoTech, Carlson CADnet, and Carlson Trench (these last four make up the Carlson Takeoff Suite), and Carlson Natural Regrade, all featuring their own industry-specific improvements.
The 3D Viewer in the newly released Carlson Survey 2015 allows users to apply textures, animation, surface updates, even record movies and import SketchUp objects.  The software's popular field-to-finish feature has been enhanced for 2015 to allow surveyors to do coding on pipe networks that then enables them to build a network of pipes.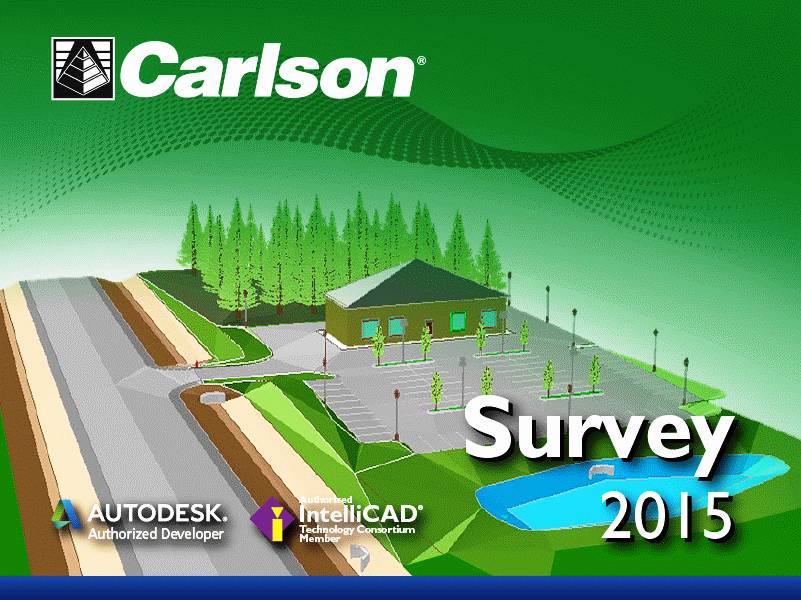 The number one office software solution for surveyors in the United States, Carlson Survey's 2015 version provides support for AutoCAD® 2015 and also works on AutoCAD versions 2007 and up.  All Carlson 2015 office software comes with the improved IntelliCAD® 8.0 built-in, which offers a CAD platform for no extra expense.
"Carlson Survey 2015 continues the development of survey features based on customer requests. Highlights include real-time linkage to SurvCE with the new Carlson Cloud and the 3D Viewer upgrades," says David Carlson, V.P. of Development for Carlson Software. "We've also improved core survey commands such as Field-to-Finish and SurvNET."
2015.005.102 Survey Crossgrade from Survey Embedded ACAD 2015
2015.005.103 Survey Crossgrade from Survey Embedded ACAD 2014
2015.005.104 Survey Crossgrade from Survey Embedded ACAD Pre-2014/C&G9
IntelliCAD included or runs in AutoCAD/Map 2007-2015 (sold separately)
 SurvCE Upgrades and maintenance for version 4.0 have been improved and will be functional about mid week.
6504.606.101 SurvCE 4.xx Upg from SurvCE 1.xx
6504.606.102 SurvCE 4.xx Upg from SurvCE 2.xx
6504.606.103 SurvCE 4.xx Upg from SurvCE 3.xx
6504.606.999 SurvCE 4.xx Annual Maintenance
Note this change:
The CSI bundle pricing requires Agency / Police Force information with a contact Officer to be verified before the order will be processed.
6000.510.000 Surveyor & CSI Mobile Basic
We have added section 8030 Carlson/Hemisphere Hardware where you will find the related hardware pieces to the BRx5.